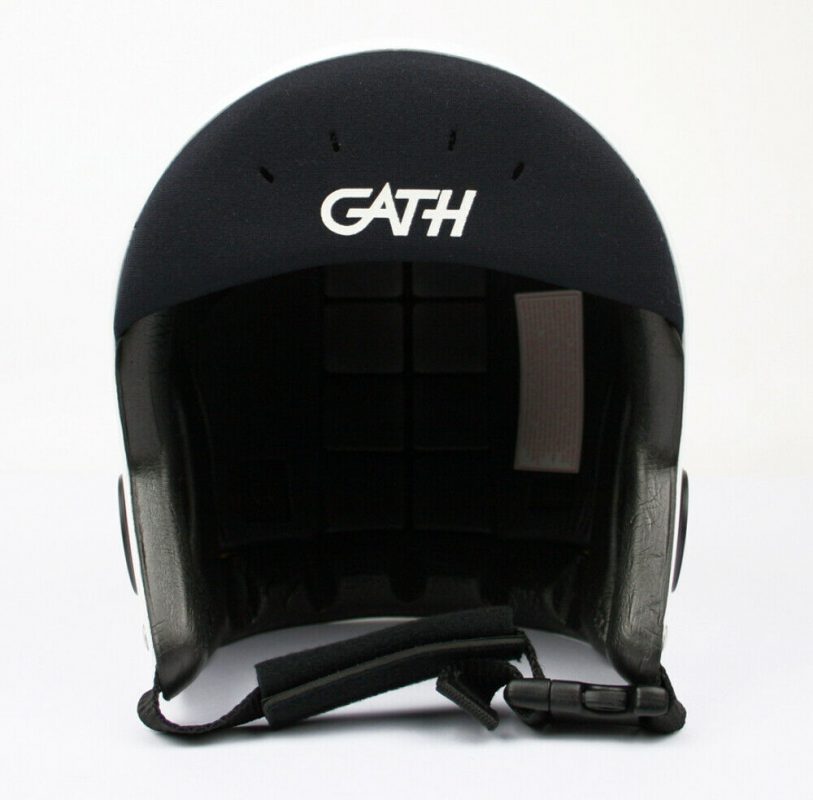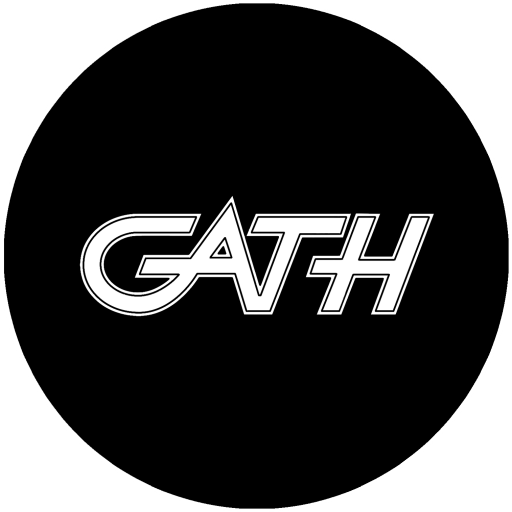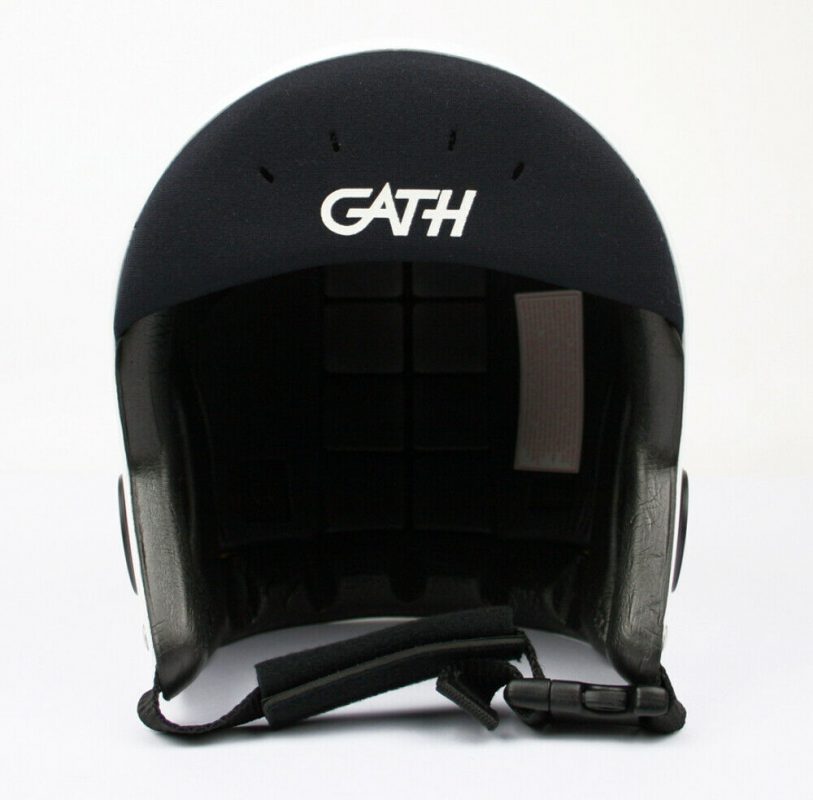 MADE BY SURFERS FOR SURFERS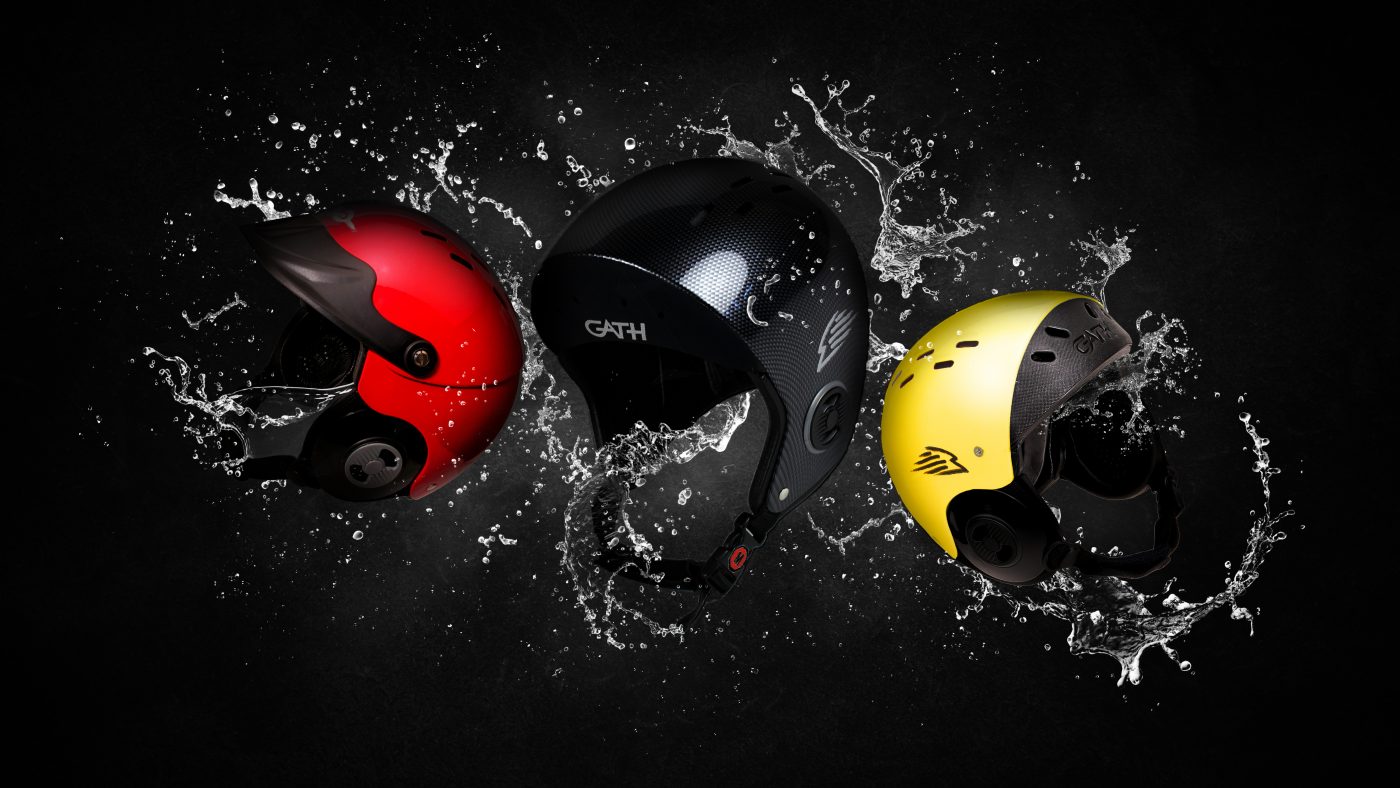 The Gath Helmet the World's first surfing helmet was designed in the mid 1980's by local Margaret River surfer Ricky Gath Western Australian State Champion and dual winner of the prestigious Margaret River Surf Classic.
For years Ric suffered from severe ear aches caused by many hours surfing large waves in cold weather conditions and being a surfer who frequently visited the doctor to have his head stitched realised he needed some form of head protection to keep surfing. In the early 70's, the era before leg ropes the only head protection available was a divers wetsuit hood. Around this period surfing wetsuit companies began selling a smaller version of a wetsuit hood to help surfers stay warm in cold water conditions. After years of using a hood and eventually having two operations, one to remove the bone growth in his ears (exostosis, commonly known as surfer's ears caused by exposure to wind and water) and a second operation to remove the skin growth across his eyes (pterygiums cause by long term exposure to glare) and finally after witnessing his young son's surf board fin narrowly miss his head while learning to surf in small beach breaks, Ric began working on the surf helmet design.
The goal was to create a helmet that would be practical for surfing and provide a layer of defence against the common surfing injuries and provide protection against the harsh elements, sun, wind and spray. The initial design combined the snug fit of a wetsuit hood with a protective light weight plastic helmet shell and included a visor for protection against the sun. The first stage of the development started in the car park at Marg's main break, using his homemade callipers Ric began measuring his friend's heads to gain an understanding of head sizes and shapes. After studying standard requirements for lightweight helmets, creating the design drawings and initiating Patent protection the next phase involved knocking on doors in the plastic industry in Perth to enquiring into how the helmet components could be made. Eventually Ric received an introduction from a WA Government body, The Design Innovation Centre, to a company that could help produce a proto-type helmet. The moulds where hand sculptured by Ric in his shed in Margaret River and one year after commencing the surf helmet design concept the first Gath helmet proto-type was complete ready for testing in the surf. The initial tests included running and diving into the shore breaks to learn if a helmet would be practical for surfing. Being surprised and pleased with how well the helmet penetrated through the waves with minimal resistance and after further testing his helmet in 4 to 6 foot Marg's main break waves Ric was encouraged to continue the development and began researching options to manufacture the surf helmet components. Injection moulding was the best option to mass produce plastic components but required a large upfront financial investment. After another year of making and testing proto-type helmets and fine tuning the helmet component drawings Ric eventually met a group of investors and together they formed a Company called Future Sports to manufacture and sell the Gath Helmet.
The Gath helmet name came from a chance meeting with an experienced marketing manager. Gath being a distinctive surname, it was suggested naming the surf helmet after the designer.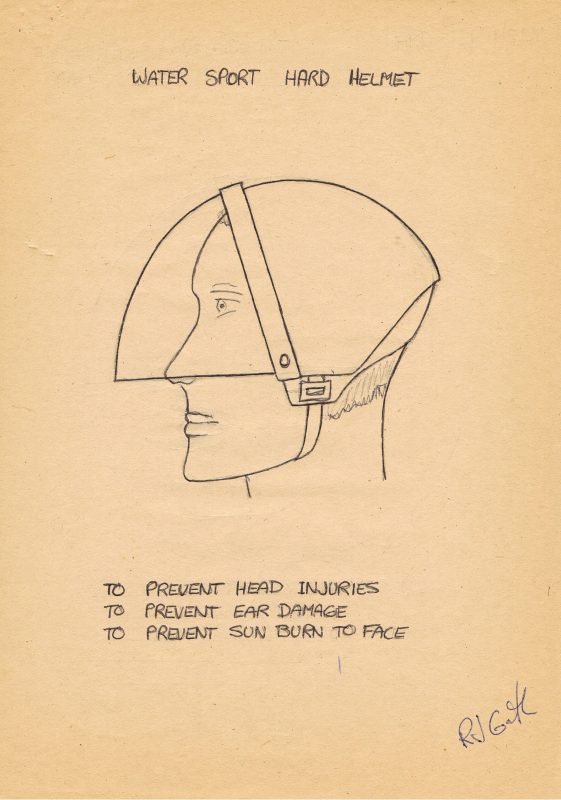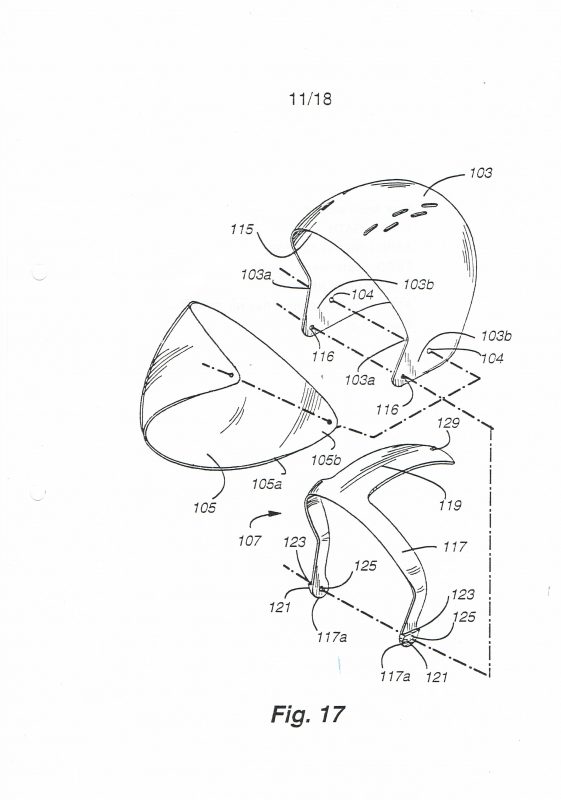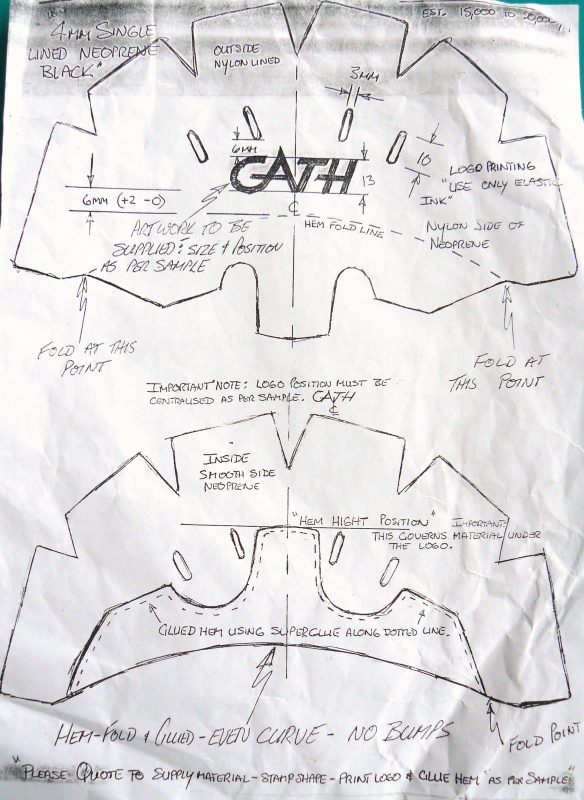 Manufacturing 6 large injection moulding tools to produce the Gath retractable visor helmet took a further 18 months, during this time Ric worked with a Victorian based Company to developed a unique soft foam liner, continued improving the fitting system and designed and built the production fixtures to manufacture his helmet. With limited or no supply of helmet industry components, even sourcing suitable rust proof rivets was very difficult, components were purchased from interstate or overseas or designed and purpose built for the Gath helmet. The first moulds completed were the two size helmet shells and because of the lengthy time to complete the visor moulds Ric designed a second version of his surf helmet, a more simplified helmet without the visor which was the first of two Gath helmet models to be released on the surfing market.
The first Gath helmets burst on the surfing scene in November 1989 at the Margaret River Pro Masters surfing competition, worn by the winner of the event Dave MacAulay the Gath helmet was viewed around Australia for the first time by the public.
1990 Garry Elkiton wins the Pipe Masters wearing a Gath helmet and Gath is on the front cover of many leading surf magazines.
1991 Tom Carrol wins the Pipe Line Masters wearing a Gath Retractable Visor helmet and Gath again features on the front cover of many surfing magazines around the World. During these two years Gath Helmets received endorsements from the International Surfers Medical Association, ASP Association of Surfing Professionals, receives an Australian Design Award, wins a Honour Award for Design Innovation in the Surfing Industry and is inducted into the Surfing Hall of Fame.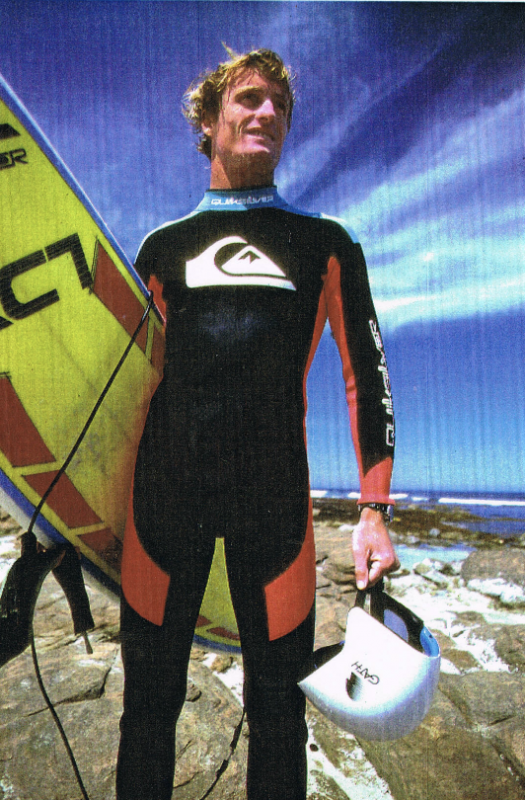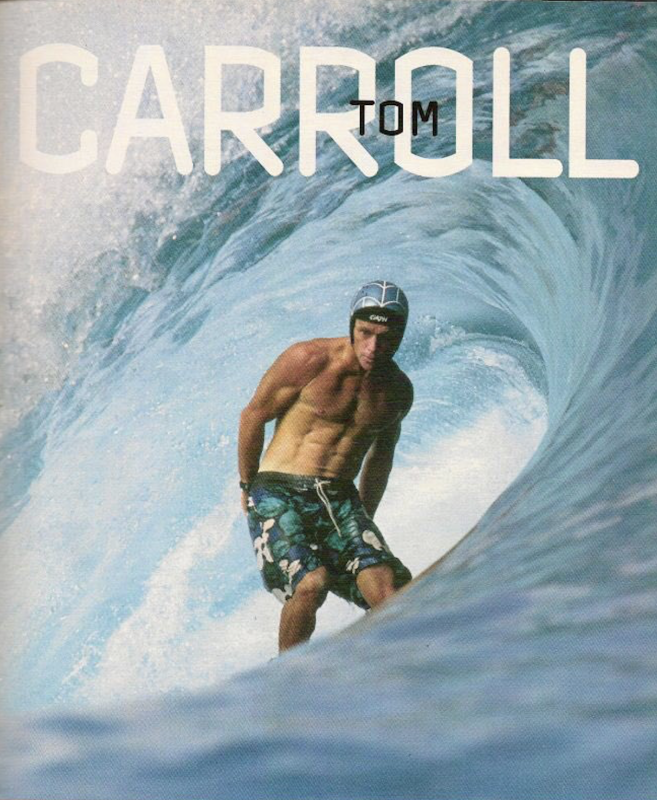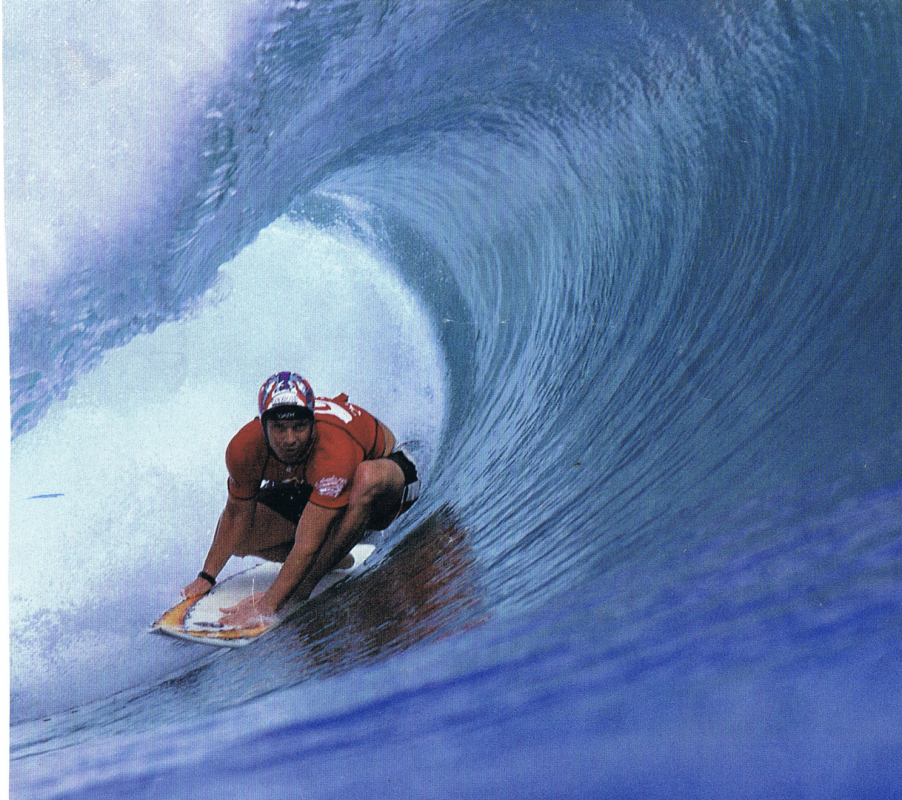 During the early to mid-1990's the Gath helmet is discovered by surf enthusiasts in Windsurfing, Kitesurfing and Bodyboarding and eventual Gath is chosen by many elite sports professionals in extreme sports including Ski diving, Canoeing and White Water Rafting and although sales of the Gath helmet were increasing the initial high cost of the injection moulding tools, Company setup costs and high loan interest rates at 18% caused financial difficulties for Future Sports and in 1996 the Company went into liquidation.
1997 Ric Gath the owner of the Gath helmet intellectual property retained ownership of his helmet, paid off the previous Company's debt, formed a new Company called Gath Sports and borrowed funds to continue manufacturing the Gath surf helmets. During the early 2000's after setting up production for the second-time Ric continued developing the Gath helmets and eventually designed 5 unique models. During this period and with the rising cost of labour and product components Ric spent 3 years travelling back and forth to China again setting up production in a Chinese factory but to maintain the high quality that Gath helmets are renowned for, production of Gath helmets remained at Gath Sports factory in Margaret River Western Australia.
Although the original Gath helmet was designed for surfing and has been popular for over 25 years in most extreme water sports around the world, Gath helmets are now being chosen by many International Sea Rescue and Professional organisations including the Australian Surf Life Saving Association, USA Navy, French Coast Guard, Swift Water Rescue and many more professional personnel.
Although it has taken a life time of hard work Ric explained it has all been worth it when receiving feedback from happy customers saying their Gath helmet has saved them from either serious injury or saved their life.
Today Gath Sports remains a Family business based in Margaret River Western Australia and continues to be committed to developing the Gath Helmet range and is proud to remain an Australian made product.
www.gathsports.com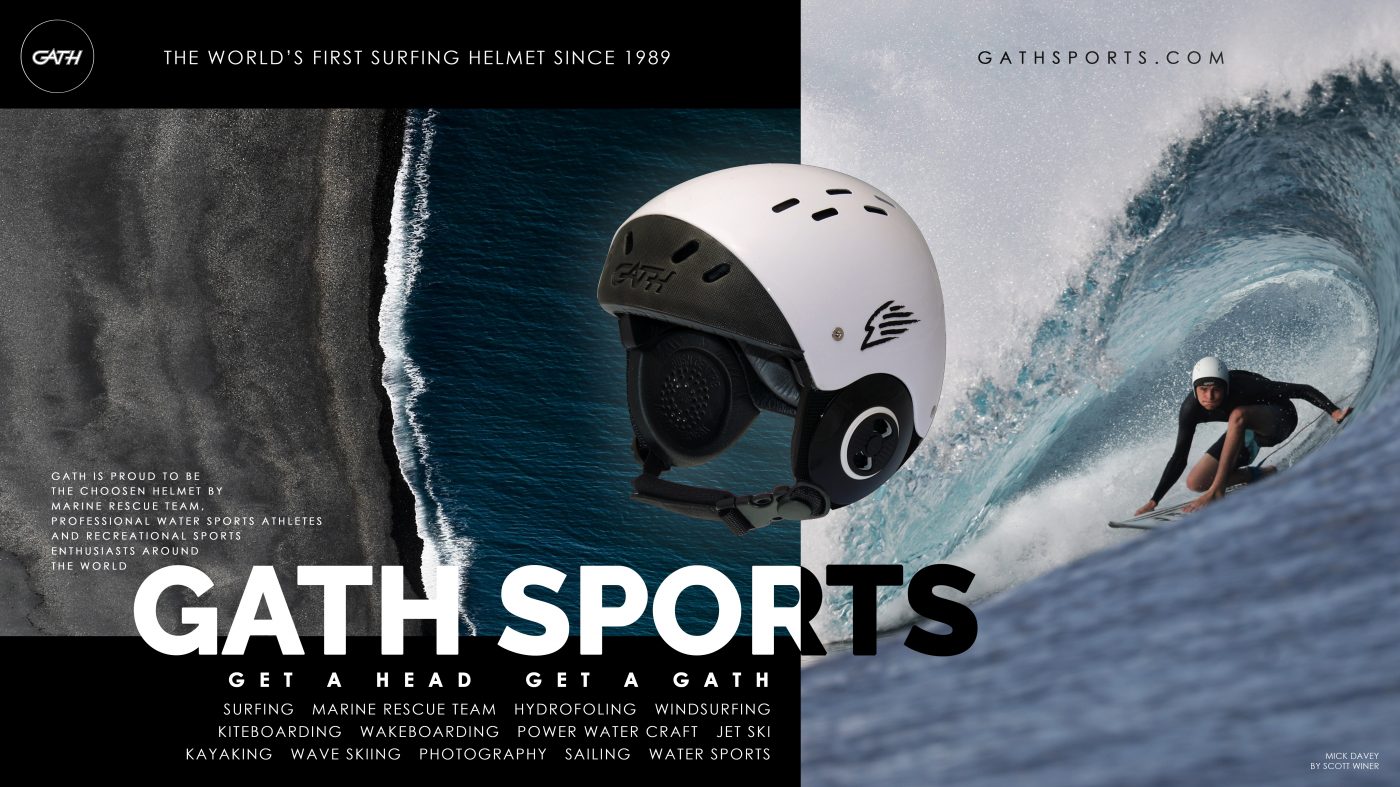 The Story behind the legendary Gath Helmets est.1989