The Indo Trip & Pipeline Backyard
Our Team Rider Maikai Burdine is training in Indo for the upcoming QS seasoan, we are following him pushing the limits very close looking after his skull safety with The Gath NEO Hat.
Following the first chapter of his very first Indo trip, but first Who is Maikai?
The 15 years old is living walking distance from Waimea Bay and less than 10 minutes bike ride to his favorite spot Pipeline!
During the last 7 years his name was always on the top to be qualified for the Surfing America Championships at Lower Trestles.
3rd place in Hsa Hawai'i championships at Ala Moana Bowls and 3rd in USA Surfing America championships at Lowers Trestles.
He just starting building his muscles on the international QS he's really enjoy competing and he's hungrier than ever to get the jersey back on.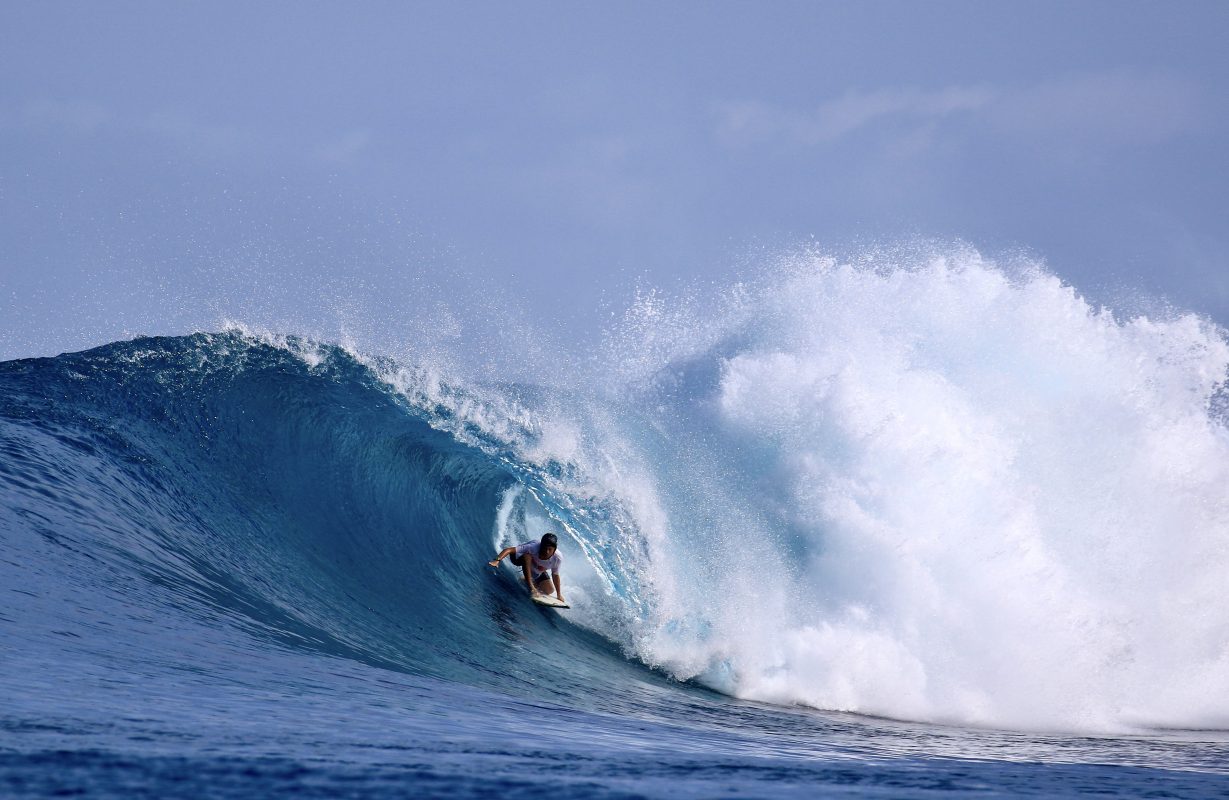 The Indo Trip
"Maikai": I have been here for about a month now and my first time ever to Indonesia , Mentawai Islands. I have been surfing every day for a month straight no lie . Having the time of my life, meeting super cool people and making some really good friends that I really like surfing and hanging out with. If your ever in the Mentawai Islands you gotta find Margi he's a super cool local surfer and has been so nice to us and shown us even a couple of his hometown secret spots !!!
We got to surf Riffles twice and Kandui lefts a handful of times through the month , everyone said Im super lucky to surf Riffles already and needs the perfect combination of elements to break. Super stoked about that and there's no one around it's crazy empty here. I've been sending it and trying out some crazy new tricks and can't wait to land them . Have had a lot of practice barrel riding and feeling really confident in the barrel. Got some pretty deeps ones that I thought I would of never made but did somehow.  Super stoked having my Gath helmet with me it makes me feel so much more confident and safe especially that it's pretty shallow sharp reef with some super powerful spots here. I'm leaving tomorrow on a boat to another resort and really stoked to be going to telescopes area. Can't wait to see what the waves are like over there my new friends from Kandui Resort and Uluwatu ( Dylan and Weston)
Told me about a secret slab they said I'll love. 
It's been an incredible adventure so far and just the beginning !!! Yew 🤙🏽
Maikai Burdine – Pipeline Backyard
Photo Credit: @def_mentawai
Video: Gath Sports Source
Video Editing: Unleash Media House